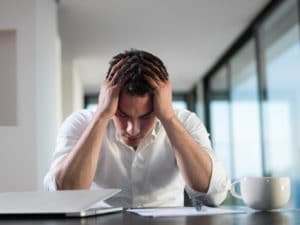 Sexual Addiction Problem
Today, approximately 6 to 10 million men suffer from sexual addictions. In a culture with an abundant availability of services feeding those individuals' crippling sex addiction, the road to recovery can be a daunting experience. Joining a sexual addiction group can provide direction for recovery.
A sexual addiction can be defined as any sexually compulsive behavior that interrupts daily life activities and has an adverse effect on family, friends and work. One determining factor that identifies someone as a sex addict is if they use sex as a way to alleviate feelings of anxiety, pain, loneliness, stress or disappointment. Instead of facing these emotional disturbances, sex fills the addict with a false sense of acceptance.
Underlying Problems Of Sexual Addiction
It is our belief that sexual compulsiveness is not in response to the need for sex but rather an avoidance or coping mechanism for dealing with emotional pain. Sex, just like drugs or alcohol, is an addiction used for numbing the pain.
The Front Range Counseling Center offers a place for individuals suffering from sex addiction to break away from the isolation and shame to learn healthy intimacy skills. The sex addiction groups create a forum for learning how to develop healthy relationships.
Our sex addiction recovery groups for men addresses the following:
FRCC sex addiction recovery group for men addresses the following:
How sex addiction makes life unmanageable.
Destruction of Sex Addiction
Understanding the addictive cycle
Healthy Self-care
Relapse Prevention
Family of Origins of Addictions
Accountability to others in group
Healthy Masculinity
Forgiving and Making Amends
How to respond to change and crisis
How to manage life without unhealthy behaviors
Group Information
The sex addict groups meet at our Denver and Littleton, Colorado centers and are intended for men ages 18 and over who are ready to confront their sexual addiction. Choosing to live without the destructive behaviors associated with sex addiction and being held accountable to other members of the group aid in the recovery process. Recovery begins once the addict realizes their powerlessness over stopping the addictive behavior.
The meetings consist of sharing struggles, focused teaching and processing the weekly assigned work. This group incorporates the workbook, Facing the Shadow, among other assigned handouts. Sharing is a big part of our group meetings and throughout the sessions each man will have an opportunity to tell his story and feel the support from other members.
To Join Our Sexual Addiction Group
If you are interested in joining one of our sex addition groups, it is mandatory that you first schedule an individual counseling session to discover, between you and the therapist, whether sexual addiction group counseling is your proper path to recovery. The individual session provides you with an opportunity to ask questions about group therapy and also allows the counselor to assess whether you are a good fit for the other group members. This session is $120. Please call 303-933-5800 to schedule an individual appointment.
The sex addition counseling group requires a twelve week minimum commitment, with an option to continue with the group after the initial time frame has been met. This group meets weekly and costs $50 per group session plus an additional one-time payment of $30 for the Facing the Shadow workbook.
Click on the link below to find the group schedules. Spots are limited.
Individual sex addiction counseling is also available for those who prefer private sessions.