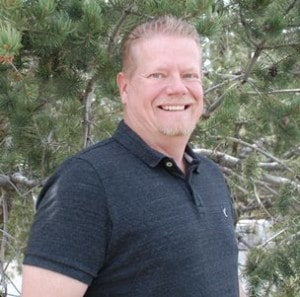 Kevin Palmer, MA
Registered Psychotherapist
Kevin is a graduate of Liberty University in Lynchburg Virginia with a Master's Degree in Marriage and Family Therapy.  He specializes in counseling couples with pre-marital, marital, blending families of divorce and divorce concerns.  Utilizing effective tools such as Prepare and Enrich, PAIR Assessments, teaching proper communication and various therapeutic techniques, Kevin can help couples create a harmonious relationship.
Where families are affected by the stress of having a child with a learning disability such as ADHD, Down 's Syndrome, or Autism, Kevin can provide an empathetic counseling perspective through personal experience.  He can further provide an empathetic counseling perspective to both individuals and families who have experienced the trauma associated with a sudden disability.
In addition to family counseling, Kevin provides individual and group counseling for anger management.  Using proven techniques including gauging anger, understanding triggers and re-focusing, Kevin can teach you to control your anger and allow for healthier relationships and self-assurance.
Kevin also counsels individuals troubled with anxiety, addictions, depression, personality disorders, learning disabilities, change of life stages, sexual dysfunction, career changes, and other life challenges.
Having coached and played semi-professional football, Kevin is familiar with the challenges athletes face when competition affects their families, mental illness affects their performance and retirement affects their change of life.
Kevin is a member of the American Association of Christian Counselors (AACC), American Counseling Association (ACA), American Association for Marriage and Family Therapy (AAMFT), National Association for Down Syndrome (NADS) and the American Association of People with Disabilities (AAPD).
I schedule Weekday and Saturday appointments.
Contact Me