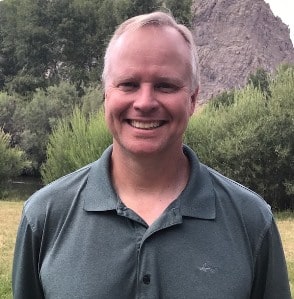 Kevin Leapley, MA, LPC, CSAT
My desire in becoming a counselor came out of my own recovery and healing journey. That journey helped me find freedom and restoration for my marriage and from addiction. I wanted to help couples find their own restoration and a deeper intimate connection with their spouse in the same way other counselors have helped me and my wife. I find great please in working with men that struggle with sexual and porn addiction as well.
Sexual Addiction & Porn Addiction Counseling
I received specialized training in treating sexual addiction from Dr. Patrick Carnes and obtained certification as a Sexual Addiction Therapist. I did not just go to college or a training program and read about recovery from sexual addiction. I also personally lived "the life" and went through my own journey of recovery. Who is better able to help you than a counselor who knows what you are struggling with and also personally knows what it will take to heal?
My area of focus in counseling is to work with clients who struggle with sexual addictive behaviors, pornography addiction, multiple affairs, trauma (physical, emotional, spiritual), and men who struggle with anger.
I work with clients to determine the underlying wounds or trauma that he is using the sex to numb, medicate, escape, and alleviate.  Sexual addiction is not just about wanting more sex but rather it is a relational and intimacy wound that began in early development.  The "wound" is usually related to past abandonment, physical or emotional abuse, rejection, low self-worth, shame, and/or disconnection by parent, caregiver, family, and friends. The sexual behaviors have become a pseudo-connection that will never hurt him, leave him, or reject him. The goal is not simply to stop the sexual behaviors but to learn new ways to connect and trust others to meet his needs.
Trauma Counseling
I am trained in Eye Movement Desensitization and Reprocessing (EMDR).  I was introduced to this modality while working with men that were sexual and emotionally abused as children. Often, men that struggle with sexual addiction are numbing, medicating, and escaping from the trauma of their childhood. EMDR provides a safe method for working through and healing those type of past wounds.
Individual sessions are typically 50 minute sessions and cost $110.
Sexual Addiction Blog Articles
I invite you to read some of my blog articles regarding porn & sexual addiction issues: Marriage & Relationship Articles
Training & Education
Emotionally Focused Couples Therapy (EFT)
Certified Sexual Addiction Therapist (CSAT)
EMDR Levels 1 & 2 (Also received extra training for DeTur of Compulsive Behaviors & Anger)
Masters Degree in Counseling (MA)
Masters Degree In Business Management (MBA)
Licensed Professional Counselor in the state of Colorado
Personal
I have been married for over 28 years and we have three adult children. Prior to becoming a counselor, I worked 11 years as the Director of Distribution for the Thomas Kinkade art company. I also served 4 years for the U.S. Air Force. I enjoy snowboarding, running half marathons, and (of course) watching the Denver Broncos win.
Fees
Individual 50-minute Session = $120
I work in the Denver Southeast office only.
Contact Me