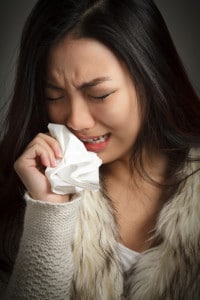 Grieving Losses
We have grief counseling therapists that have received specialized training in grief and loss counseling for those hurting from a death, divorce, loss of job, or other forms of loss.
Grief is a natural emotion people encounter following any major change in their familiar lifestyle such as the death of a loved one, divorce, marriage or retirement. Recovery from sexual addictions, alcoholism, drug and food addictions also lead people into the grieving cycle as they recover from the loss of a habit that has consumed so much of their life. Although these life experiences may not seem like grieving events, we grieve for all the emotionally significant relationships in our lives.
Grieving is a normal reaction to loss that every person will experience at some point in his or her life. How each person reacts or copes with loss is completely unique, so the time measurement and the impact of the grieving process are impossible to measure.
The grieving journey is one of the most misunderstood and avoided life processes. In our society, moving through and dealing with the intense emotional pain of grief has become an extremely private matter that puts most people at a loss when it comes to handling it in a healthy manner.
Grief Counseling Provides Comfort
When drifting through the grieving process, people tend to seek comfort from different resources whether it is books, workshops, the Internet or support groups. People seeking support from these resources can sometimes come up short and even feel that society is not as understanding as they hoped it would be, resulting in isolation and unresolved feelings. It is important to learn how to deal with grief properly in order to move through the process.
If you are reading this, it means you are open to facing your grief in order to move forward with your life. Seeking professional help and support from a trained grief and loss therapist at Front Range Counseling Center is definitely a step in the right direction. Our grief counseling sessions are designed to enhance your life rather than limit it.
We have helped many clients work through all forms of life-altering events that have resulted in grief. The safe and empathetic environment offered at FRCC will help you to gradually move through the grieving process to look ahead to a fulfilling life.
How We Can Help
Our counseling specialists will assist you in your healing process so that you may find new meaning to your life and discover a way to enjoy wonderful memories without remorse. Our therapists help you to realize that it is normal to feel bad from time to time because that is a natural part of the grieving process. You will also learn that talking about your feelings is important no matter who is listening or how they may react. Learning to talk about your loss may someday lead to your ability to help others through their loss.
Sometimes feelings of grief can grow to affect other aspects of your life. In some cases, depression counseling may be helpful to deal with the range of emotions you're going through.
For grief counseling support in the Denver or Littleton areas, please call 303-933-5800.
Contact us Today!