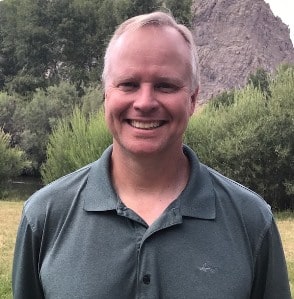 Kevin Leapley, MA, LPC, CSAT
Couples Counseling
Are you finding that your relationship is caught in a cycle of anger, blaming, withdrawal, hurt, and pain? Do you long for the love and deep connection that use to define your relationship? Maybe it has gone from terrible fights and then to not communicating at all.
You and your partner may feel more like roommates than romantic lovers. Are you afraid that your partner no longer loves you, stopped caring for your feelings or needs, or seems to prefer doing life away from spending time with you?
Do you want to work on reconnecting with your spouse or partner but feel that your attempts to fix the relationship somehow get turned into arguments, leaving you feeling more lonely, sad and separate from your partner?
Effective Treatment For Distressed Couples
Keeping your relationship connection strong is hard work. Most all intimate relationships will experience times of increased conflict, disconnection and negative cycles. Often couples seem to forget what initially brought them together and drift apart.
You and your partner may have drifted apart and lost that intimate connection. You may be feeling hopeless but I want to assure you both that the shift is reversible. In fact in my work with couples, many of them report that their hard work made their relationship stronger than it ever was.
Emotionally Focused Couples Therapy
I use Emotionally Focused Couples Therapy (EFT) for marriage and relationship counseling. Studies show that EFT is the most effective way for couples to work through painful issues and find closeness again. Your partner, you, and I look at patterns in the relationship and take steps to create a more secure bond and develop more trust to move the relationship in a healthier, more positive direction.
Problems in a relationship come from the experience of being emotionally disconnected and what develops are cycles of criticism, anger, and withdrawing. The goal of EFCT is to teach couples how to work through the negative cycles, learn ways to reestablish connection, and be purposeful in strengthening the emotional bond.
It is so true that our partners can bring out both the best and the worst in us. When the relationship goes negative, we feel intense emotional pain and it is often difficult to identify what we are feeling or where the pain comes from. We only feel anger, so that is what our partners see. As an EFT counselor, I will work to help you develop a better understanding of your feelings and how they impact the way you relate with your partner. My goals include guiding you both down a path of connection and to turn toward each other, rather than away.
Emotionally Focused Couples Therapy goes to the root of the destructive patterns, harsh words, and defensive reactions that overwhelms a relationship or marriage. When couples argue, fight, and do not get along it is usually because they do not feel safely connected, close, heard, valued and loved. EFT helps you and your partner to improve communication, build trust, strengthen your emotional bond, and to increase connection which is the secret to a happy and fulfilling relationship.
The Key Questions We Ask in Love and Marriage:
Are you really going to be there for me when I need you?
Do I really matter to you?
Can I turn to you for comfort and strength? If I am hurting or afraid, will you come to me?
Am I really enough for you or do you think I am a failure?
Are we in this together? Can I count on you to "have my back"?
When these questions come are asked and you begin to feel hurt and disconnected, it's time to seek counseling!
Your relationship is worth it.
Negative Cycle Is The Relationship Enemy
As your relationship therapist, I will never pick sides because I believe that the negative cycle is the problem rather than either partner. I believe that my client is your relationship and I will provide genuine support, guidance and a solid path for my client to thrive. If you have lost hope, let my hope carry you! I believe with hard work, the relationship can be saved and your investment in therapy will payoff.  Call today to begin saving your relationship!
Relationship Counseling Process
We shall begin with hearing from each partner about what drew that partner to the other, what has prompted you both to feel that the relationship is stuck and in need of help at this time. We will discuss any pivotal events that have had an impact on the relationship.
Together, we will identify the cycle that blocks you from having the safe relationship you both desire. We will also explore how you trigger each other into this automatic spin—and what are the softer emotions and hidden needs that you are unable to express at this time.
We will work together to disempower the negative cycle and make it safe enough to share your mostly unspoken softer emotions, fears and needs. Sharing those previously unspoken fears and needs will pull your partner to love and accept you and help you to change this negative automatic cycle into a positive one where you can feel safer, happier, and more supported.
Marriage Counseling Articles/Blog
I invite you to read some of my blog articles regarding relationship/marriage issues: Marriage & Relationship Articles
Training & Education
Emotionally Focused Couples Therapy Externship (EFT)
Certified Sexual Addiction Therapist (CSAT)
EMDR Levels 1 & 2 (Also received extra training for DeTur of Compulsive Behaviors & Anger)
Masters Degree in Counseling (MA)
Masters Degree In Business Management (MBA)
Licensed Professional Counselor in Colorado
Personal
I have been married for over 28 years and we have three adult children. Prior to becoming a counselor, I worked 11 years as the Director of Distribution for the Tomas Kinkade art company. I also served 4 years for the U.S. Air Force. I enjoy snowboarding, running half marathons, and (of course) watching the Denver Broncos win.
Fee:
50 minute Couples Session = $120
75 minute Couples Session = $180 (Recommended)
I work in the Denver Southeast office only.
Contact Me