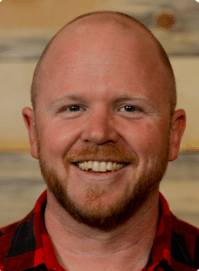 Dave Maher, MA
Registered Psychotherapist
My specialty is working with men who struggle with addictions and anger. Peripheral to these issues are usually experiences of shame, anxiety, and depression.  My passion is to help men work through challenges by partnering with them to pursue their vision of a meaningful and good life.  As a counselor, my strengths show up at the intersection of my own personal recovery journey, my education and learning, and deep empathy. All of this is aimed at providing you with the unconditional acceptance you will need in order to begin recognizing your full worth, changing problem behaviors, and living free.
In the area of Addiction – I work with you to find freedom.  From secret porn use, to drug abuse, to alcoholism, to workaholism, I have found that it is the underlying woundedness of men that needs to be addressed. Once this true healing begins, the addiction loses its power because there is a decreased need to numb, medicate, and escape the pain. I know, I have been there, and I will work with you to find true healing and lasting restoration.
Anger can damage your relationships, your health, your work performance, and hurt those you care about the most. It can take your kids, wife, job, and years of quality life away from you if you don't learn to healthy ways to manage it.  For anger, I use two phases of treatment. First, in the management phase, I will help you learn the steps to defuse the problem emotions before they hurt the people around you. Second, in the equipping phase, I will teach you to identify and express your unmet needs, bringing relief to strained relationships through improved communication. I know, I have been there, and I will teach you steps on how to manage your anger and make radical changes to your life for the better.
Depression and Anxiety – I understand the debilitating effect that both depression and anxiety can have on your life.  Most often, depression and anxiety have roots in complicated stories of trauma, loss, or hurt from your past. You do not have to face this alone. We can walk through your pain together.  I will work hard to provide a safe and shame free environment where you can heal and be restored. I know, I have been there, and I can help you find the relief, freedom, and meaning you are desperately seeking.
We experience pain before we know what to do with it. The temporary coping skills that helped us deal with pain end up permanently running our lives. Yes, you will need to change. This change will need to be more than just behaviors, thoughts, or emotions. The core of healing is for a man to know in his bones, apart from achievement, money, relationships, moral measurements, or reputation, that he is good.
I know addiction, anger, depression, anxiety, and shame. In their shadow, I have lived the pain of broken relationships, failed expectations, low self-worth, and humbling work. Having lived through these pains, I have dedicated myself to discovering ways to help men who suffer without hope. I daily enjoy the simple freedom of relational restoration, true knowledge of self, delight in life, and growing intimacy with those I love. Because I have lived in both painful failure and simple freedom (often at the same time), I instinctively offer unconditional acceptance and tangible hope for men who are suffering, failing, and losing heart.
About me: I have a master's degree from Denver Seminary in Christian Formation and Soul Care.  I am also in the process of obtaining a second master's degree in clinical counseling. I am uniquely equipped to offer Christian perspectives on healing and going deeper in your spiritual walk if desired. When I am not spending my time with my wife and son, or sitting around a fire pit with my closest friends, I can be found in the mountains. Trail running, mountain & road biking, snowboarding & snowshoeing, 14ers, camping, and fishing all feel like home to me. I also love to create through writing, painting, and cooking.
Contact Me