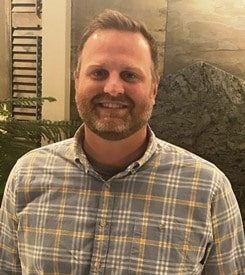 Cody Mitts, MA
Registered Psychotherapist
I believe that counseling is most effective when a person has the freedom and safety to discover what is most authentic about themselves. I am passionate about helping people explore issues related to their identity and finding more fulfilling ways to experience life and relationships.
My desire to help people has grown out of my own personal experience of struggling with my identity and the freedom that I found by embracing my own authentic identity. I have a variety of life experiences from working with adolescents and young adults, to serving overseas in the U.S. Navy that has taught me to embrace the diversity of people that combines with my naturally compassionate and open style of counseling and shapes how I pursue helping people.
My areas of focus include:
Sexual & Gender Identity
Anger Management
Adolescents
Faith Issues
Grief & Loss
I received a master's degree in Clinical Mental Health Counseling from Denver Seminary, I am a Nationally Certified Counselor (NCC) and I am a member of the American Counseling Association (ACA) and the Association for Lesbian, Gay, Bisexual, and Transgender Issues in Counseling (ALGBTIC).
I was born and raised in Colorado and love spending my time hiking the mountain trails with my dog Bandit, relaxing in a kayak, exploring the many coffee houses in Denver, and tending to my home garden.
I see clients in both the Denver & Littleton offices.
Contact Me