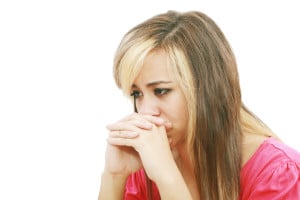 Counselors Providing Hope & Healing
Front Range Counseling Center has a team of counselors that specialize in female sex & love addiction counseling.  Love addicts go through life with desperate hopes and constant fears. Fearing rejection, pain, unfamiliar experiences, and having little faith in their ability or right to inspire love, they wait and wish for love, perhaps their least familiar real experience.
Mature love is about knowing and being known by another person. It is about building intimacy through honesty and the sharing of oneself. Addiction however is the opposite to intimacy. Love addiction is not really about love but is actually running away from real intimacy. Love addiction is rooted in an unhealthy dependency and poor self esteem. It stems from a fear of abandonment and a false sense of identity. It is about holding on to a relationship at all costs regardless of the other person's needs.
Female Sex Addiction Questionnaire
Female Sex & Love Addiction Characteristics:
Trades sex for love
High risk sexual behaviors
Meets partners "needs" over her own
Inability to trust in relationships
Intense need to control or please others
Relationships makes you feel "whole"
Uses relationships to feel high
Outer facade of "having it all together"
Seriel relationships
Feel worthless if not in a relationship
Love Addiction is just like any other compulsion except that it has to do with relationships. Psychological imbalances and childhood attachment issues need professional counseling. Treatment and therapy for Love Addiction often includes trauma work. Our counselors have received specialize training to help love addicts recover. Call us today and start your journey of healing!