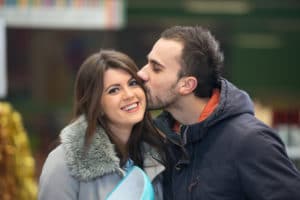 "We need marriage counseling! Our relationship is falling apart.
I believe we still love each other. How do we save it?"
"We use to be best friends and now we seem to act more like enemies.
Can you help us restore our friendship and love for one another?"
"I don't trust him after he betrayed me with another woman. Can you help us both heal
and restore trust after such a devastating hurt?"
"When we fight, we get into a cycle of never resolving our issues. Can you teach us how to work through our conflicts and do it a way that allows us to be on the same team?"
Our relationship counselors have heard the above questions and statements from many couples entering our counseling center for help. Our primary goal is to help make your relationship a safe haven for you and your partner. We know how to guide you both back into a friendship that ignites former passions and romance.
Team Of Marriage Counselors & Relationship Therapists
We have a team of dedicated professional marriage counselors who are ready to provide competent and compassionate help that will save your marriage and create a safe bond that allows for your partner to share deeper.
Our team's philosophy is that relationship challenges are a great opportunity for couples to grow, to heal, to learn, and to make changes for a better marriage. Marriage counseling provides the opportunity for couples facing all kinds of issues to deepen their commitment, enhance communication, and strengthen the marital bond. One of the biggest challenges most couples face during the course of their relationship is learning how to effectively express feelings and emotions in ways that are healthy and respectful.
Research shows that most couples wait an average of seven years after they realize that there are problems in their relationship making the call to setup a couples counseling session. We encourage not to wait that long!  Marital conflict and divorce damages each spouse, their children and increases their financial problems, health problems, and spiritual and mental health problems.
Feeling Overwhelmed, Powerless, Or Hopeless
If you feel overwhelmed, powerless or hopeless in your relationship, marriage counseling can help. With the right relationship therapist you can get more of what you want – a successful relationship, happiness, self confidence, or even more energy in your life.
When should you seek counseling?
Your relationship is experiencing distress or conflict
When there is a lack affection, passion, romance and/or good sex
When there is infidelity and the need for affair recovery
To deal with the effects of infertility on their marriage
When you've reached a point of considering divorce or separation
Preparing for marriage with premarital counseling
The Cycle or "Dance" of Marital Conflict
The marriage bond is so important to each person that when it is threatened, either through fighting, emotional disengagement, or perceived abandonment (i.e., affair, porn, prostitutes), the person will begin to protest by complaining, demanding, or "attacking" the spouse out of hurt and anger, or fall into self-protective withdrawal. The protesting or withdrawing will then follow by a response by the other by his or her own protest or more withdraw. The cycle of the "dance begins and will only get worse with more protests and more withdraws, driving them further and further apart and leading to common feelings of anger, isolation, loneliness, and despair. This "dance" can go on for years and years until one or both give up on the relationship and the relationship ends in sadness.
Goals For Marriage Counseling
Our marriage counselors strive to help couples understand the dance and how it is really the couples' attempt to communicate their longing for close emotional connection to one another.  The therapist will help you and your spouse end the pattern of attack-withdrawal and emotional abandonment. The therapist will teach a more useful way to understand one another's emotional needs and vulnerabilities, and then to establish feelings of safety, trust, love, and emotional security.
Gottman Method & EFCT Trained
The marriage therapist at Front Range Counseling utilize both the Gottman Method and Emotionally Focused Couples Therapy (EFCT) approaches when working with couples in therapy sessions. Both approaches require couples to work at improving their level of closeness to one another, being educated what makes a healthy relationship work, practicing those skills both in session and at home, understanding unhealthy relationship dynamics, and creating life long change. Your counselor will focus on what's not working, what you've tried to make it work, and positive traits of your relationship. Expect to laugh at times, maybe cry, have times of deep revelations, create a more in depth understanding of your relationship and your spouse, and  to be challenged to do things different than what you've done in the past. Here are links to find out more information about Gottman Method and Emotionally Focused Couples Therapy.
We welcome you to give us a call to schedule a consultation with an expert, caring marriage counselor from Front Range Counseling.