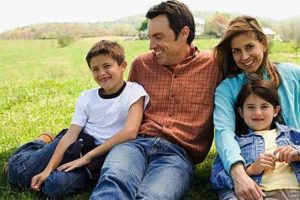 Helping Families Become Healthy
Family Counseling is offered to families by trained professionals to provide emotional support, education and guidance for a variety of concerns confronted by today's families. The process and workings of family counseling are often very challenging for family members as well as for the counselor.
Our counselors often work with the entire nuclear family, viewing them as a unit or system. Relationships emerge from this system that influence development and behavior of all the family members. An individual member of the family may receive attention during the therapy session to address problem behavior or provide support for hardships or struggles that affect them.
A combination of goals, ambitions, levels of maturity, expectations and conflicting egos can make this type of family counseling in Colorado seem like a juggling act between participants. It is very important to choose counselors with the proper training and experience, who are able to sift out all of the significant issues so as to assist the patients effectively.
Family Therapeutic Issues That We Treat:
family planning
adoption
parenting skills
blended family issues
step-parenting
health related problems
problems of mental health
problems of mental retardation
Common family counseling goals are:
to communicate more effectively and meaningfully
to guide the family through traumatic experiences
to resolve problems and conflicts
to create a more positive family environment
There is nothing more important than the health and well-being of your family, and that includes addressing the dynamics and interaction of each of its members. In selecting our family counseling services, you and your loved ones can learn to develop the skills needed to foster better communication and resolve problems and conflicts effectively and positively.
Every family has issues-it's natural given the ebb and flow of human emotions. But they don't all have to be insurmountable. We can help you rediscover the beauty and magic of finding comfort within your family. Please contact us today to schedule a consultation for family counseling.