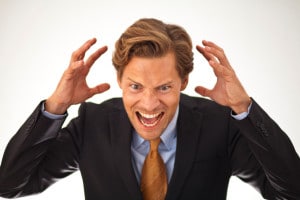 Is Your Anger Out Of Control?
Welcome and congratulations on taking the challenging step to begin working anger management. You have made a very important decision to gain the skills you will need to avoid emotionally harming others and to learn healthy ways of expressing and experiencing anger. We know that this decision takes a great amount of courage and you are to be commended!
The ASCEND Method® Anger Management
At Front Range Counseling Center, we use The ASCEND Method® anger management program which was designed and researched by Dr. Michael Ballard, PhD. The ASCEND Method has been used by over 500 clients that struggled with anger. The program is simple and easy to understand but must be worked. The program is logical and based on neuroscience.
Of course, what you want to know is "does it work?" Our answer is a confident, "Yes! It works." The ASCEND Method has changed the lives of many, many people who have worked with other anger management therapists but didn't find control until going through the ASCEND Method of treatment. Dr. Michael Ballard states that this method finally fulfilled his professional goal: "To Stop anger from ruining people's lives."
ASCEND Method® of Anger Management Treatment
Dr. Michael Ballard has worked the ASCEND Method of anger management on some of the angriest people in Denver, which he calls his "Anger All-Star Team." He found that the program worked well on them too. If the program worked for Michael's Anger All-Stars, it will work with you to get control of your anger.  The ASCEND Method works.
And it can work for you. If you follow the steps, it will work for you. Take our Anger Assessment quiz to learn your anger level:
Anger Assessment Questionnaire
Anger Management Recovery
We realize that therapy is difficult. It is difficult because it often brings out an aspect of each person that is not particularly attractive. However, in order for the renewal process to begin, it is very important for our clients to get past their level of denial and to look at their own thoughts and behaviors openly and honestly. They must remember that they are not bad, evil or rotten.
Anger Management Services:
Our counseling center provides several services for anger management treatment. We provide anger management classes that meet at our Denver Southeast office and our Littleton office. The anger management classes are designed to teach you tools how to deal with anger in a positive way rather than destructive ways. You'll learn about about why you get angry, better ways to manage and communicate your anger, and how to stop hurting others (including yourself) with anger. Our counselors have the solution to your anger problem.
We also provide individual counseling for anger management if you are not yet ready for anger management classes. Often clients prefer the one-on-one counseling services because their schedules don't allow for the class times. This makes it more convenient because many clients travel for business or work times/days change weekly. We also realize you may desire to discuss specific issue in greater detail and prefer the confidentiality of a one-on-one session. Our Individual counseling sessions are usually 50 minutes long and cost $110 per session.
Our anger management therapists also provide anger evaluations. These are certified therapists and provide a written report for those needing one for court-ordered assessments, social services evaluations, or employment required evaluations. Call to receive more information about this service from one of our certified anger assessment therapists.
Contact Us Today To Begin!
We encourage you to set an appointment today to begin your journey toward expressing your anger in healthier ways!
To make an appointment for classes in anger management, go to our contact form (click here) and fill in your information.  A counselor will contact you within 24-hours.