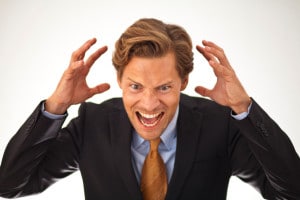 Anger Management Services
Welcome and congratulations on taking the challenging step to begin working anger management. You have made a very important decision to gain the skills you will need to avoid emotionally harming others and to learn healthy ways of expressing and experiencing anger. We know that this decision takes a great amount of courage and you are to be commended!
Our 10-session anger management program is designed to help our clients examine themselves so that they have a better understanding of their thought process and decision-making habits. It will help them understand that the secret to real success is in wanting something so intensely that they are willing to make the sacrifices necessary to achieve it. Aggression is a learned behavior, an emotion that turns into an action, often without thinking or planning ahead. Therefore, we teach control, not a cure. You will need to be aware of and maintain healthy ways of thinking, feeling, and behaving for the rest of your life.
Our anger management program is self-directed and designed to help participants learn by sharing and by doing. We provide both individual and group anger management services in the Denver and Littleton areas.
Anger Assessment Questionnaire
We realize that therapy is difficult. It is difficult because it often brings out an aspect of each person that is not particularly attractive. However, in order for the renewal process to begin, it is very important for our clients to get past their level of denial and to look at their own thoughts and behaviors openly and honestly. They must remember that they are not bad, evil or rotten.
The topics that are covered in our 11-session Anger Management Program:
Lesson 1: Obstacles to my Anger Management
Lesson 2: Acknowledge Your Anger
Lesson 3: Stop Your Immediate Response
Lesson 4: But I Can't Stop!
Lesson 5: Calm Yourself Down
Lesson 6: Evaluate Your Situation: Why am I Angry?
Lesson 7: Evaluate Your Situation: Was it Really Wrong?
Lesson 8: Navigate Your Options
Lesson 9: Do Something: Direct Confrontation
Lesson 10: Do Something: Letting it Go
We encourage you to set an appointment today to begin your journey toward expressing your anger in healthier ways!
To make an appointment for classes in anger management, go to our contact form (click here) and fill in your information.  A counselor will contact you within 24-hours.