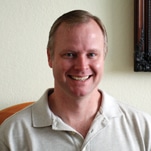 Kevin Leapley, MA
Licensed Professional Counselor
Certified Sex Addiction Therapist
Areas of Focus:
Sex Addiction Counseling, Men's Sex Addiction Groups, Trauma, EMDR, Faith and Spiritual Issues
Kevin Leapley is the Director of the Sex Addiction Recovery program at Front Range Counseling Center, an outpatient counseling service specifically for the treatment of men who suffer from the results of sexually addictive and compulsive behavior. Counseling is also available for wives, couples and partners.
Kevin Leapley received specialized training in treating sexual addiction from Dr. Patrick Carnes and Kevin is a Certified Sexual Addiction Therapist. But Kevin did not just go to college or a training program and read about recovery from sexual addiction. He personally lived "the life" and went through his own journey of recovery. Who is better able to help you than a counselor who knows what you are struggling with and also personally knows what it will take to heal?
Kevin's area of focus in counseling is to work with clients who struggle with sexual addictive behaviors, couples experiencing infidelity, trauma (physical, emotional, spiritual, and men who struggle with anger.
Kevin earned a Masters Degree in Counseling from Denver Seminary and he is a Licensed Professional Counselor in the state of Colorado. He is a professional member of the National Council on Sexual Addiction and Compulsivity. He participates in forums on pornography and sexual compulsion, and does presentations on sexual addition recovery.
Kevin uses EMDR (Eye Movement Desensitization and Reprocessing) for the treatment of trauma and has received additional specialized EMDR training for trauma associated with both addictive behaviors and with problematic anger, hostility and violent behavior.
Kevin has been married for over 25 years and has three children. He and his family live in Highlands Ranch Colorado.
Kevin works in the Denver Southeast office only.